I've found myself in a bit of a thrifting drought lately; I search and search and only seem to find things that are too small, too big, too stained and/or too ugly.
It was looking bleak - then I met Savers. We'd met before a few
times, b
ut this time we really, really clicked. I actually had that glorious moment when I liked so many things that I decided to put some clothes back by choice. No buying out of desperation here! I even found a totally Uncle Jesse inspired leather jacket for $15, but ultimately it wasn't meant to be. Here's what I took home: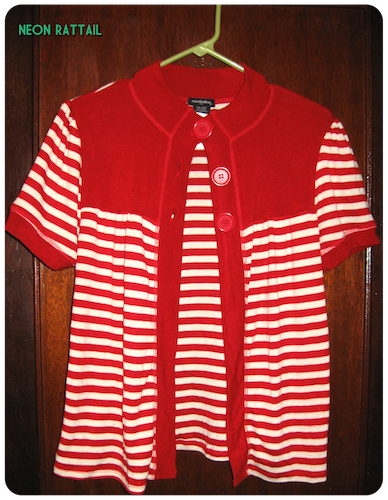 Candy striper cardigan (this one is SO soft!)
Sheer floral kimono-style tie top from Old Navy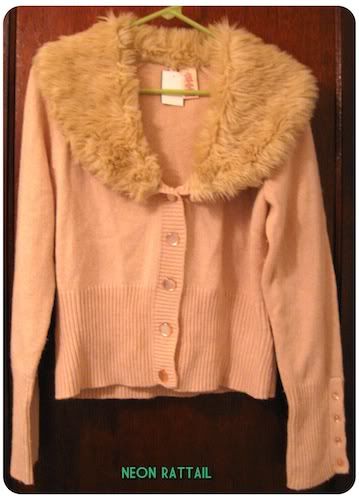 Faux fur collar cardigan with pearlized buttons
(I've never met a faux fur collar I didn't like.)
(I would probably buy anything houndstooth print - try me.)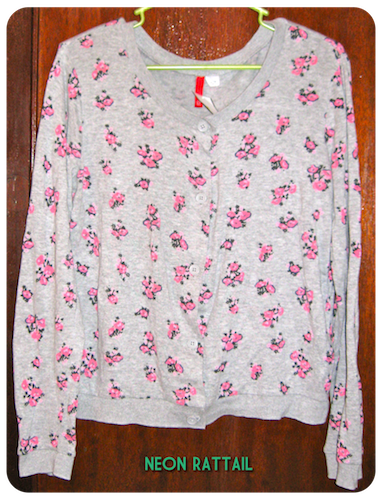 This is an adorable piano picture frame which currently holds no photo (but does have an ugly piece of styrofoam on display). I can't decide what to put inside, but I'm loving the added detail of the tiny foot pedals. Even the little keys are raised! This is seriously cute and it was only $1.00. I have a serious weakness for piano themed items. Any suggestions for what to put inside?